Self Propelled Gun on Raft
24th March 1945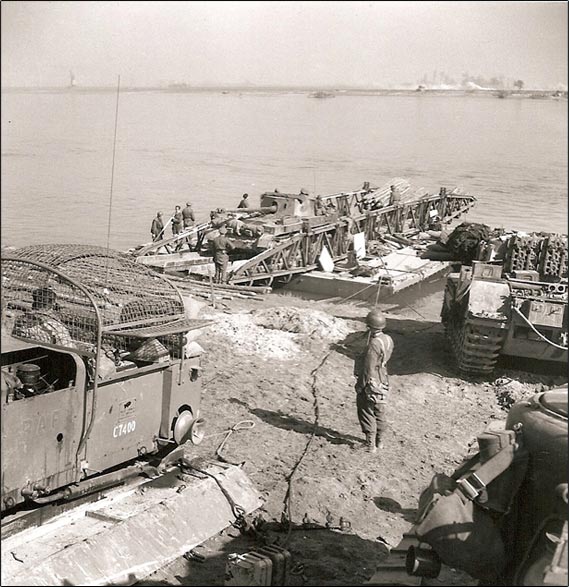 Supporting Information :
Description:
An Archer 17-pdr self propelled gun of Highland Division Anti Tank Regiment being loaded onto a raft. An RAF balloon winch is seen in the foreground. Sgt. Palmer 24th March 1945.

Copyright:
IMW - BU 2069
Tags:
Personal Account / Extract References :
153 Brigade Operations during Operation Plunder - the Rhine Crossing, March 1945.
read more