5th Camerons carried on Shermans
21st October 1944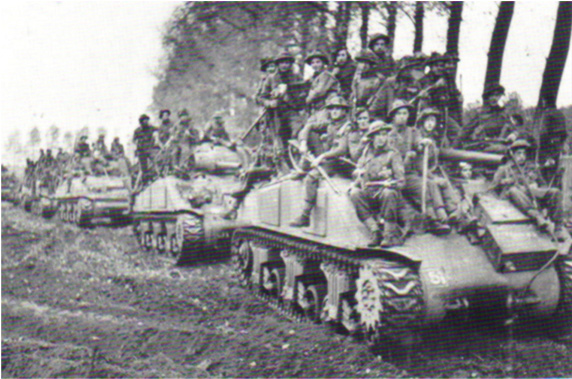 Supporting Information :
Description:
5th Camerons carried on Shermans of the 1st Northamptonshire Yeomanry to their assembly area near Kaatsheuval on 21st October 1944.

Copyright:
Queens Own Highlanders Museum
Tags:
Division History References :
In late September 1944 the 51st Highland Division moved east through France and into Belgium to relive the 15th Scottish Division on a line from St Odenrode to Eindhoven protecting the supply corridor to Nijmegen... The next phase of the campaign was to establish Antwerp as an operating port and clear the Germans south of the River Maas...
read more