Mametz Wood
July 1916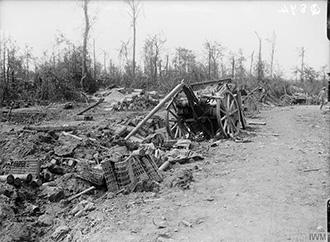 Supporting Information :
Description:
German ammunition wagons, wrecked by British RA fire in Mametz Wood, July 1916.

Copyright:
IWM (Q 874)
Tags:
Personal Account / Extract References :
Description of the 2nd attack on High wood on 30th July 1916. Extract from "The Fifty First in France" by Capt. RR Ross, Gordon Highlanders, published in 1918.
read more