Manoeuvers in Goch
21 February 1945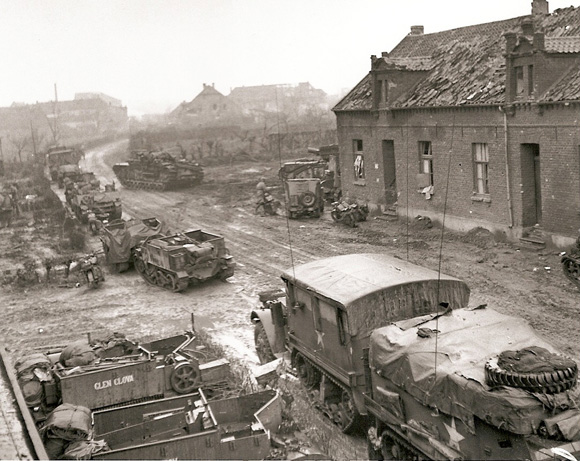 Supporting Information :
Description:
Tanks and Bren carries manoeuvre in the streets in Goch. Taken by Sgt Christie. 21 February 1945

Copyright:
IWM - B 14778
Tags:
Personal Account / Extract References :
John McGregor's account of the attack on Goch (Reichswald) by 5th Black Watch on the 18th February 1945 - taken from "The Spirit of Angus" by John McGregor.
read more