Map of Allied Invasion Force
6th June 1944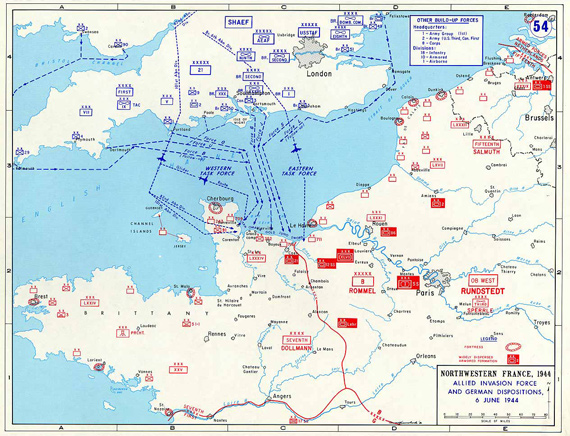 Supporting Information :
Description:
Map showing the Allied invasion force and German dispositions. Operation Overlord. Dated 6th June 1944

Copyright:
US Department of Defense
Tags:
Division History References :
The 51st Highland Division landing took place to the west of the Ornnemouth in the 1st Corps area and crossed the River Orne. The operations in the following weeks were some of the worst the Division had experienced...
read more