Map of Route - Enschede to Bremen
Apr 1945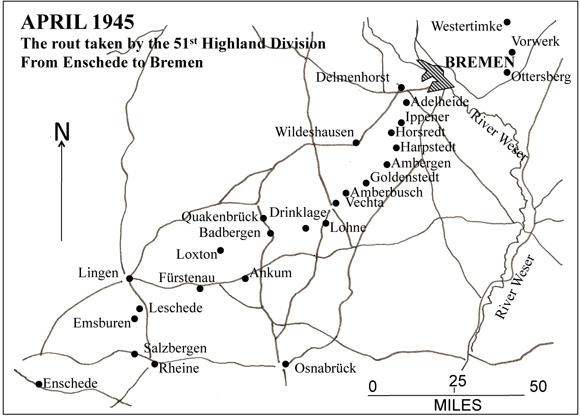 Supporting Information :
Description:
Route taken by 51st Highland Division from Enschede to Bremen, April 1945

High Resolution Image:
Tags:
Division History References :
After a brief rest in Isselburg orders were received on the 3rd April for the 51st Highland Division to concentrate at Enschede. The Divisional advance from Enschede would be to Salzbergenm, Lingen, to Quakenbruck, Vetchta, Wildeshausen, Delmenhorst, Bremen and finally Bremerhaven. Germany was now collapsing...
read more