Major Grant Sketch Map No.14
Le Tot & St. Sylvan, 11/12 June 1940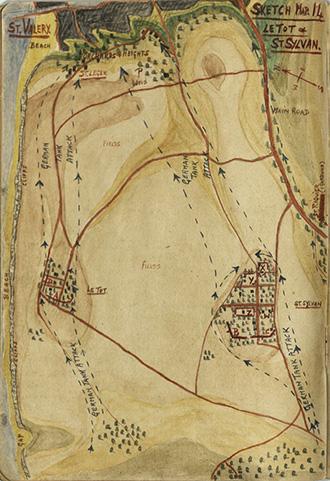 Supporting Information :
Description:
Sketch map from Major Grant's diary relating to positions around Le Tot & St. Sylvan and German Tank movements. 11th and 12th June 1940.

High Resolution Image:
Tags:
Personal Account / Extract References :
A transcription of Major Grant's diary entries covering the period from the 9th June 1940 leading up to the capture of the Division at St. Valery on the 12th June 1940.
read more