Beaumont Hamel Memorial
Commemorative Audio Recording
We were very kindly contacted by John Brotherston to enquire as to whether we were aware of a unique piece of audio history, documenting a commemorative unveiling of the memorial at Beaumont Hamel.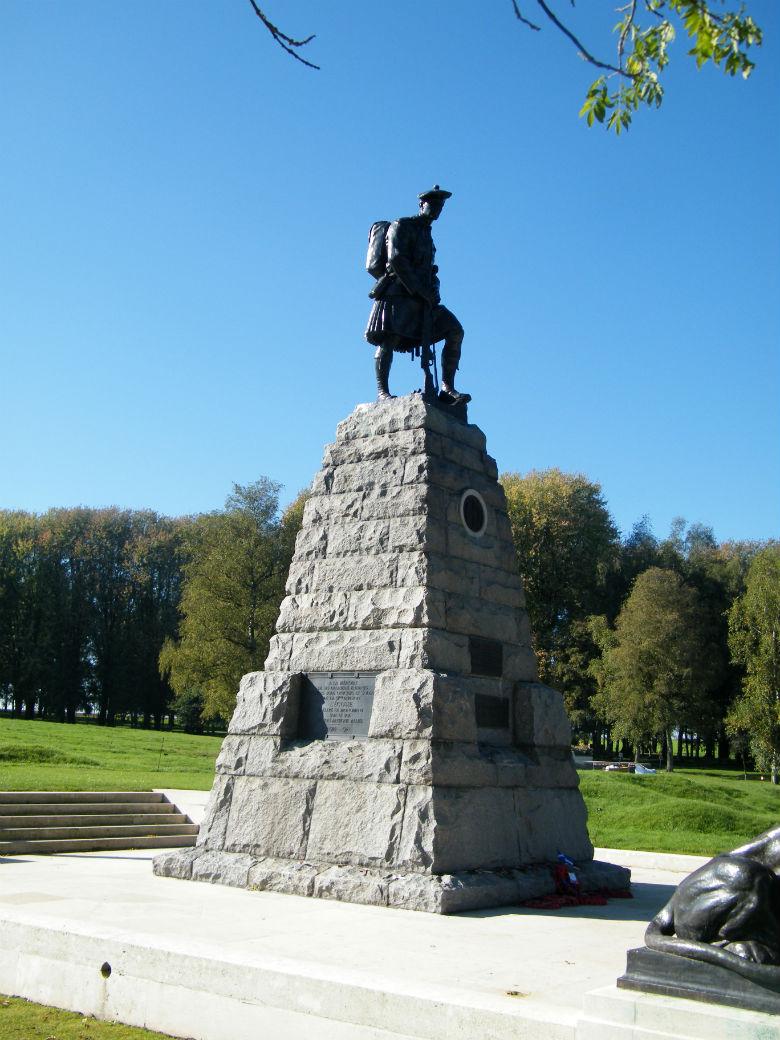 show info
Description:
Memorial sculpture by G.H. Paulin. Unveiled at Beaumont-Hamel in 1924 by Marshal Foch.

Tags:
In John's own words…
"My father served with the 1st Battalion Royal Scots. My Grandfather served throughout the Great War with the 2nd Battalion Royal Scots in the 3rd Division and was wounded on 5 occasions. 
...
"I obtained the recording from my father over 20 years ago. He had it on an old reel to reel tape machine. I have no idea how long he had possession of the recording.
"Since my father's death in 2006, I have hunted all over the internet to see if a copy existed elsewhere. I have tried all search acronyms in many different search engines but to no avail. I have come to the conclusion I must hold the only copy. That said it would not be inconceivable for another copy to be somewhere in someone's attic.
"In 2007, I had a colleague re-copy the old tape from my father's old machine and convert it into the CD,MP3 format."
Unfortunately, John goes on to say the reels were destroyed some years ago by mistake so no clues as to their original origins could be gleamed from the tapes themselves.
John contacted us again the following summer with an interesting additional piece to add to the puzzle...
"After an extensive and fruitless amount of research, I could not find any info on the recording, however, at a chance meeting with a chap at the Thiepval Memorial on the Somme, it appears I have found the answer to its origin. The words came from a Remembrance book published at the time of the unveiling and the chap who I met sent them to an Iain Anderson at BBC Radio Scotland in the 1980s. He read the words out on his show, and backed the text with pipes which now make sense of the recording quality. I can only quote my original submission that [the recording] came from my father's collection with no history of where it came from. Still, I think it is a fitting tribute and a copy should be held by your website/museum for posterity."
A subsequent attempt was made to contact Iain Anderson, via BBC Radio Scotland, to clarify the origins of the recording however no response was gained.
If anyone has any additional information about who produced this recording or where and when it was originally broadcast we would love to hear from you at [email protected]
John kindly gave us permission to place the audio file on the website, however, downloads have been prohibited. We have made the audio available to listen to via the site on the assumption that, as the copyright holder could not be traced, we are doing so under no violation of copyright law. Should you believe this situation to be incorrect please do get in touch.
Division History References :