Map of Somme-Bresle 1940
1940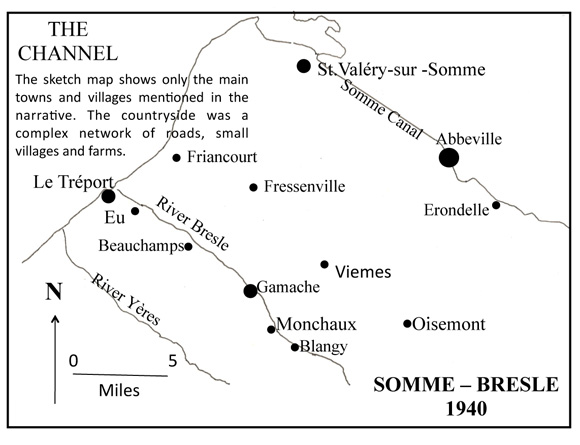 Supporting Information :
Description:
Sketch map of the Somme - Bresle in Northern France, 1940.

High Resolution Image:
Tags:
Division History References :
The 51st Highland Division landed in Le Havre in January 1940 as part of the British Expeditionary Force [B.E.F.] On 28th March they were deployed into the defensive line relieving the French 21st Division between Bailleul and Armentiéres...
read more