Holding a position in the River Bresle area
6 - 8 June 1940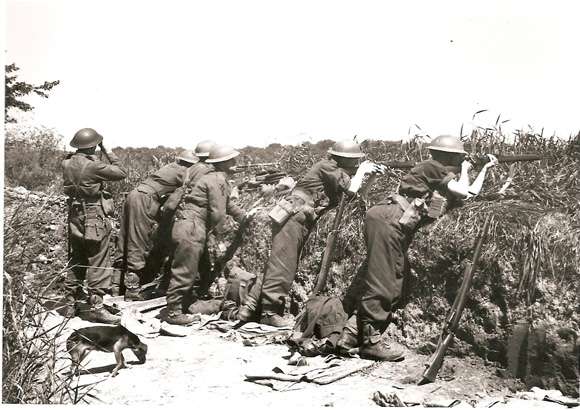 Supporting Information :
Description:
THE BRITISH ARMY IN FRANCE 1940
Men of the 7th Argyll and Sutherland Highlanders, 51st Highland Division, holding a position in the River Bresle area, 6 - 8 June 1940.

Copyright:
IWM F 4743
Tags:
Division History References :
The 51st Highland Division landed in Le Havre in January 1940 as part of the British Expeditionary Force [B.E.F.] On 28th March they were deployed into the defensive line relieving the French 21st Division between Bailleul and Armentiéres...
read more