Map of Operation Plunder
March 1945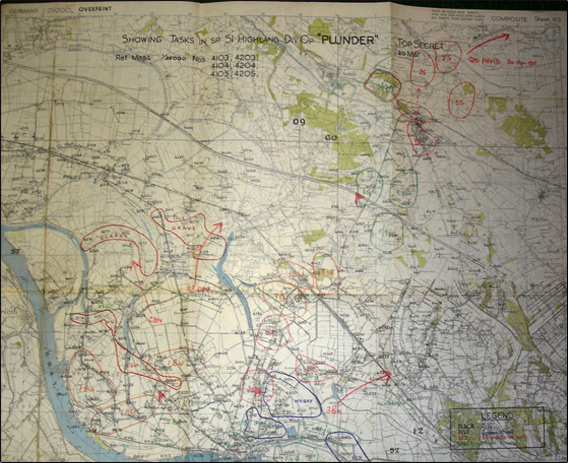 Supporting Information :
Description:
Photograph of an original 51st Highland Division map for Operation Plunder

Copyright:
By kind permission of the Highlanders Musuem
High Resolution Image:
Tags:
Division History References :
The Operation to cross the Rhine was to be called Operation Plunder. The Plan for Operation Plunder was to cross on a two corps front with 51st Highland division on the left leading 30 Corps. The Divisional objectives on the other side of the Rhine were Honnepel and Rees.
read more