Area of Operations - Ardennes
10-15 January 1945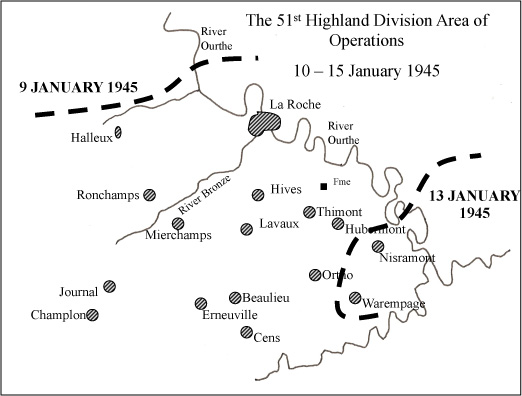 Supporting Information :
Description:
Map detailing the Highland Division's area of operations during 10-15 January 1945 in the Ardennes.

Tags:
Division History References :
Just before Christmas 1944 the GOC took his commanders to carry out a reconnaissance for the next phase of operations - clearing the Germans from the River Maas to the River Rhine, which would commence in the new year. However, news of the German counter attack in the Ardennes (which became known as the Battle of the Bulge) now changed the plans and 51st Highland Division were ordered south...
read more