5th Black Watch - Battle of Hons
January 1943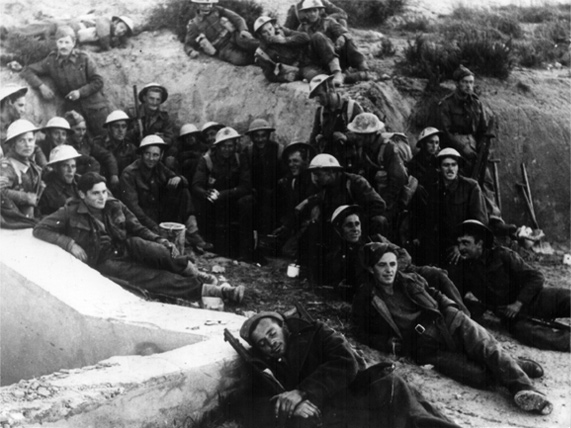 Supporting Information :
Description:
A group half an hour after the Battle of Hons, January 1943.

Copyright:
Black Watch Museum
Tags:
Division History References :
The 51st Highland Division moved along the cost with the New Zealand Division and 7th Armoured Division carrying out a flanking attack. Failure to succeed in occupying Tripoli would cause Montgomery to have to fall back...
read more