Cemetery, Roclincourt
31 Oct 1917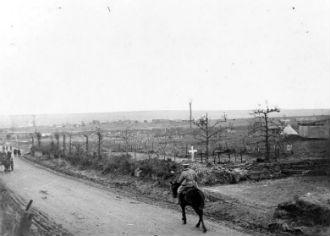 Supporting Information :
Description:
IWM Photo of Cemetery nr. Roclincourt. Taken on 31 Oct 1917.

Copyright:
IWM Q70724
Tags:
Personal Account / Extract References :
An extract from "The Spirit of the troops is Excellent" by Derek Bird detailing the attack by the 6th Seaforth on trenches near Roclincourt during the Battle of Arras on the 9th/10th April 1917.
read more