51HD Road Sign
Reichswald, Mar '45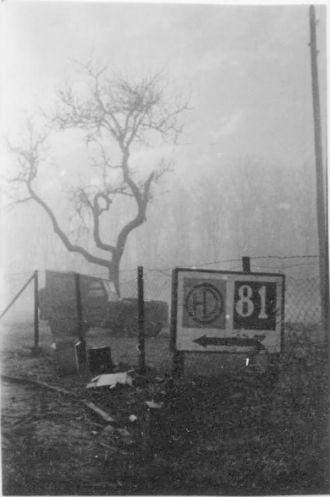 Supporting Information :
Description:
Taken by B.R. van Wullften Palthe, Corps. Tolken (Interpreter) attached to 152 Brig. in March 1945. The handwritten caption reads "This is a typical scene in Reichswald" (translated).

Credit:
B. van Wullften Palthe
Tags:
Division History References :
152 Infantry Brigade at rest near Mook in March 1945 prior to Operation Plunder and the crossing of the Rhine.
read more