Sgt. John Meickle
Awarded VC, 20th July 1918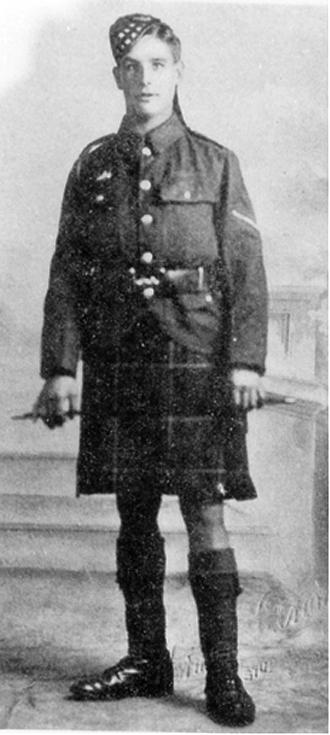 show info
Description:
Sgt. John Meickle, 4th Seaforth Highlanders, Awarded Victoria Cross, 20th July 1918 near Marfaux, France.

Tags:
Decorations and Campaign Medals

(On display in the Dingwall Museum)
Victoria Cross
Military Medal
British War Medal 1914-1918
Victory Medal 1914-1919
VC and Citation
Sergeant Meikle was awarded the VC posthumously for his gallantry at Marfaux, during the 4th Seaforth advance along the River Ardre. The citation read:
"For most conspicuous bravery and initiative when his Company, having been held up by machine gun fire, he rushed single handed a machine gun nest. He emptied his revolver into the crews of the two guns and put the remainder out of action with a heavy stick. Then, standing up, he waved his comrades on. Very shortly afterwards another hostile machine gun checked progress, and threatened also the success of the company on the right. Most of his platoon having become casualties, Sgt Meikle seized the rifle and bayonet of a fallen comrade, and again rushed forward against the gun crew, but was killed almost on the gun position. His bravery allowed two other men who followed him to put this gun out of action. This gallant non-commissioned officer's valour, devotion to duty, and utter disregard of personal safety was an inspiring example to all."
(London Gazette 13/16 September 1918)
Sergeant Meikle's father, Mr John Meikle, received the VC from General Sir FWN McCracken KCB, DSO, General Officer Commanding Scottish Command, at Maryhill Barracks, Glasgow on 28 October 1918.
Military Service
February 1915 : Enlisted at Glasgow for Seaforth Highlanders, No 200854. Posted to 4th Bn Seaforth Highlanders (Territorial Force).
1915 : Recruit training and Lewis gun course.
July 1916 : Drafted to 1/4 Seaforth in France.
Fought in the Battle of the Somme.
Promoted Corporal.
1916 : Wounded, and rejoined 4th Seaforth.
1917 : Awarded MM at 3rd Battle of Ypres (London Gazette 12 December 1917)
1918 : Promoted Sergeant.
20 July 1918 : Killed in Action at Marfaux.
20 July 1918 : Awarded VC.
Family and Personal History
11 September 1898 : Born at 34 Freland Place, Kirkintilloch. 2nd (eldest surviving) son of John and Annie Meikle (née Hollywood).
1901 : Family moved to 1 Office Row, Nitshill, Glasgow.
Educated Levern Public School.
1913 : Clerk at Nitshill Station on Glasgow, Barrhead & Kilmarnock Railway.
1917 : Presented with gold watch in Hurlet and Nitshill Public Hall.
Memorials
Headstone in Commonwealth War Graves Commission Cemetery at Marfaux. Plot VIII, Row C, Grave 1.
Bronze memorial erected in Nitshill public hall, subsequently moved to Levern Primary School, and now in Dingwall Museum.
Granite memorial erected at Nitshill Station in 1920, moved to Station Square, Dingwall in 1971.
References
'Portrait of a Soldier – Sgt John Meikle VC MM, 4th Battalion Seaforth Highlanders, 1898-1918'
published by Dingwall Museum Trust 1992.
'Cabar Feidh' September 1934, p112.
'The VC and DSO' by Sir O'Moore Creagh and Miss EM Humphries, 1920.
'Queen's Own Highlanders (Seaforth and Camerons) – An Illustrated History', 1998.
Museum Notes
1972 : Medals presented by the Meikle family to the 4th Seaforth Highlanders Reunion Club. The club decided to place them on display in the Dingwall Museum.
Division History References :
Citations of those VCs awarded to men of the 51st (Highland) Division during WW1
read more