Sgt. William Gosling
Awarded VC, 5th April 1917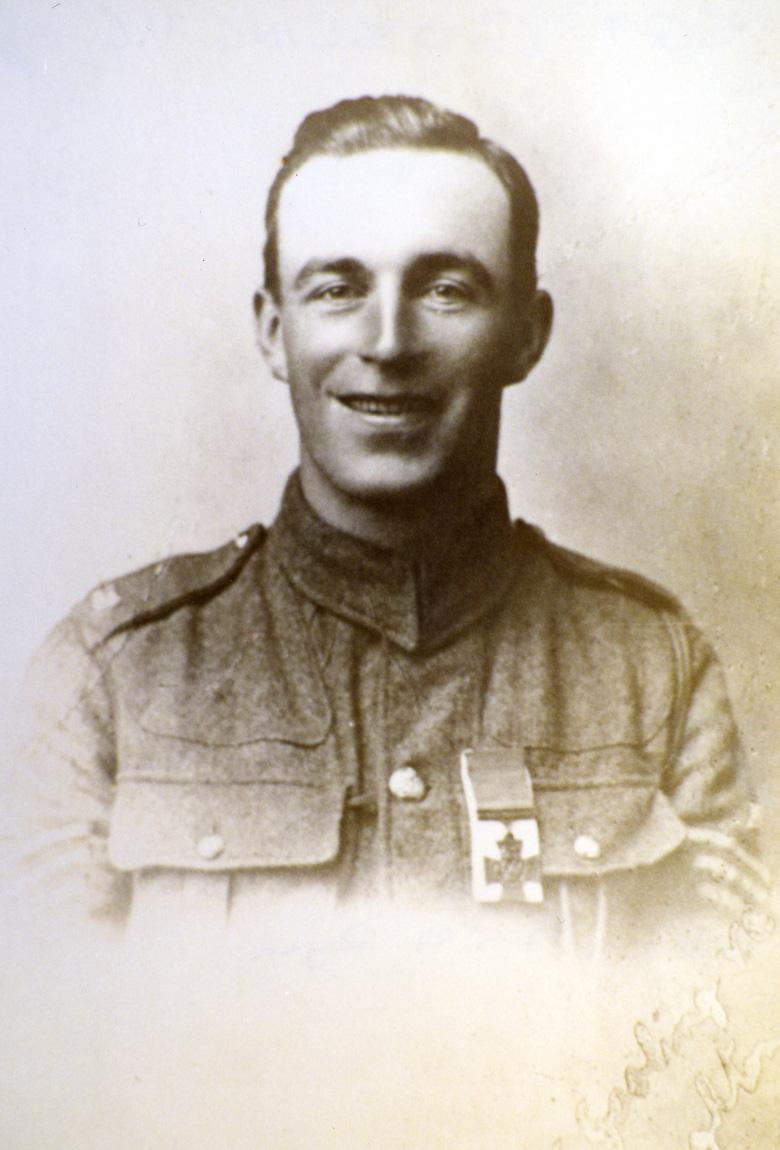 show info
Description:
Sergeant William Gosling, Royal Field Artillery, 3rd Wessex Bde.
Awarded the VC for conspicuous bravery near Arras, France, 5th April 1917.

Tags:
Citation

London Gazette published 14th June 1917
"No. 645112, Sergt. William Gosling, 3rd Wessex Brigade, Royal Field Artillery. For most conspicuous bravery when in charge of a heavy trench mortar.
"Owing to a faulty cartridge the bomb, after discharge, fell 10 yards from the mortar.
"Sergt. Gosling sprang out, lifted the nose of the bomb, which had sunk into the ground, unscrewed the fuze and threw it on the ground, where it immediately exploded.
"This very gallant and prompt action undoubtedly saved the lives of the whole detachment."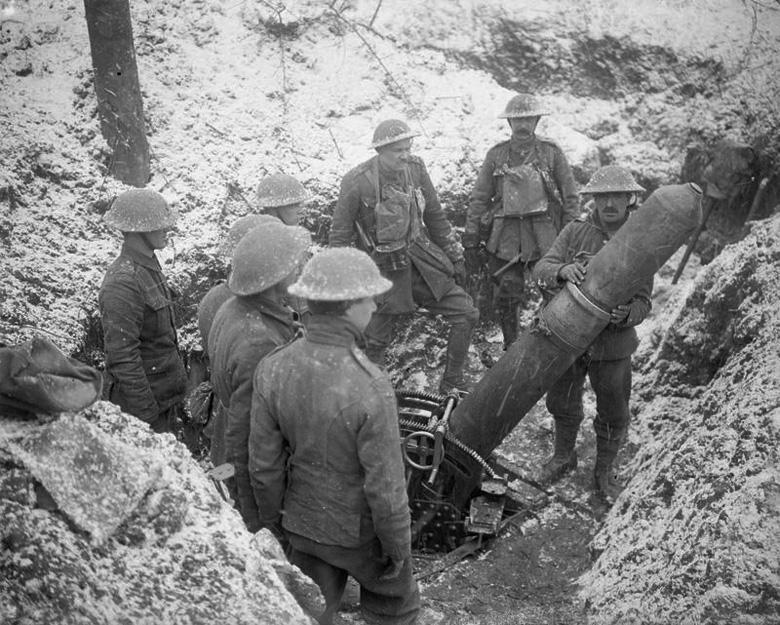 show info
Description:
A British 9.5" Trench Mortar, pictured in an old German trench in Pigeon Wood, along with its crew. Gommecourt, March 1917.

Copyright:
IWM Q 4923
Tags:
Division History References :
Citations of those VCs awarded to men of the 51st (Highland) Division during WW1
read more