Lance Corporal Robert McBEATH
Awarded VC 20th November 1917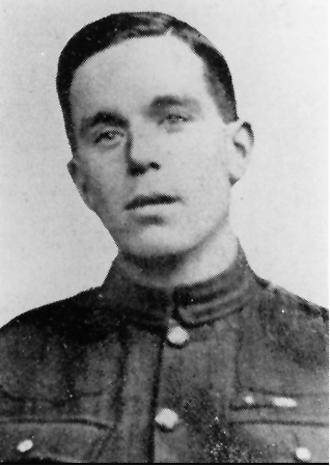 show info
Description:
Awarded the Victoria Cross for conspicuous bravery during the attack by 1/5 Seaforth at the Battle of Cambrai, France.

Tags:
Decorations and Campaign Medals (Queen's Own Highlanders Museum Collection).
Victoria Cross
1914/15 Star
British War Medal 1914-1918
Victory Medal 1914-1919
VC and Citation
Lance Corporal Robert McBeath was awarded the VC for his bravery during the attack by 1/5 Seaforth at the Battle of Cambrai. The citation read:
"For most conspicuous bravery west of Cambrai, France, on 20th November 1917, when, with his in attack and approaching the final objective, a nest of enemy machine guns in the western outskirts of a village opened fire both on his unit and on the unit on his right. The advance was checked and heavy casualties resulted. When a Lewis gun was called for to deal with these machine guns, Lance Corporal McBeath volunteered for the duty and immediately moved off alone with a Lewis gun and revolver. He located one of the machine guns in action, and worked his way towards it, shooting the gunner with his revolver. He found, however, several other hostile machine guns in action and, with the assistance of tank, attacked them and drove the gunners to ground in a deep dug-out. Lance Corporal McBeath, regardless of all danger, rushed in after them, shot an enemy who opposed him on the steps, and drove the remainder of the garrison out of the dug-out, capturing 3 officers and 30 men. There were in all five machine guns mounted round the dug-out and, by putting them out of action, he cleared the way for the advance of both units. The conduct of Lance Corporal McBeath throughout three days of severe fighting was beyond all praise".
(London Gazette 11 January 1918)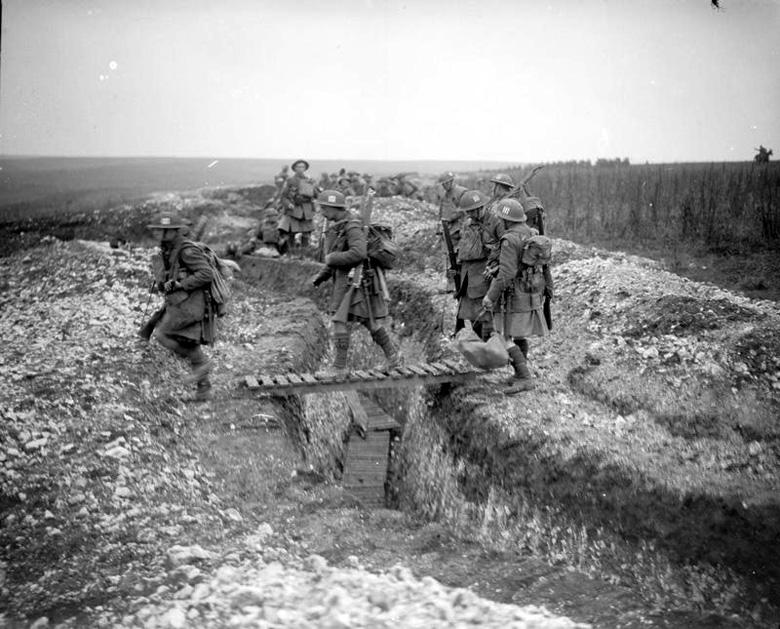 show info
Description:
Men of a battalion from the 51st (Highland) Division crossing captured German communication trenches near Ribecourt on their way to the front line (Battle of Cambrai), 20 November 1917.

Copyright:
IWM Q 6287
Tags:
Military Service
14 August 1914 : Enlisted in 1st/5th Bn Seaforth Highlanders, Territorial Force.
1916 : Renumbered as No 240171.
1915-1919 : Served in France and Flanders with 1st/5th Bn Seaforth Highlanders.
24 July 1917 : Appointed Lance Corporal.
20 November 1917 : Awarded VC for gallantry at Cambrai.
1919 : Released from military service.
Family and Personal History
22 December 1897 : Born at Kinlochbervie, Sutherland, Son of Mr & Mrs McBeath.
Educated at Inshegan School, Kinlochbervie.
19 February 1918 : Married at Edinburgh to Barbara McKay.
Circa. 1920 : Emigrated to Canada, and joined the North West Mounted Police.
9 October 1922 : Shot and killed while on police duty in Vancouver.
Cremated at Mountain View Crematorium, Vancouver.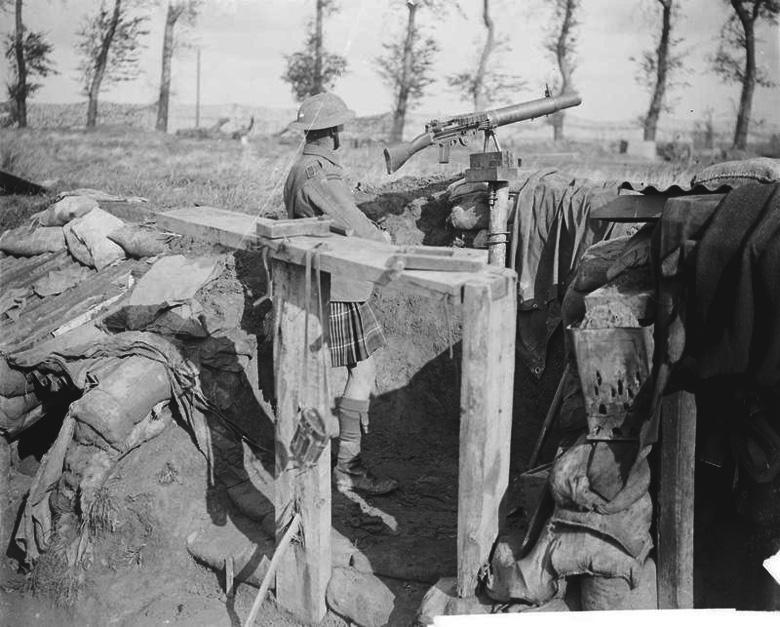 show info
Description:
A Lewis gun post of the 4th Seaforth Highlanders, 51st Division, nr. Wancourt, 23rd October 1917.

Copyright:
IWM Q 6130
Tags:
Memorials
Headstone for ashes in Mountain View Crematorium, Vancouver, Masonic Section 193, Lot 6.
Vancouver Police memorial.
References
'The VC and DSO' by Sir O'Moore Creagh and Miss EM Humphries, 1920.
'Queen's Own Highlanders (Seaforth and Camerons) – An Illustrated History', 1998.
'Cabar Feidh' September 1934, p 112.
'The Queen's Own Highlander' 1968, p 10.
Museum Notes
Acc No M212/2053-2056 Medals.
1968 - Medals presented to Museum Collection by his sister in law, Mrs Jean Mackenzie.
Division History References :
Citations of those VCs awarded to men of the 51st (Highland) Division during WW1
read more