Pvt. George McIntosh
Awarded VC, 31st July 1917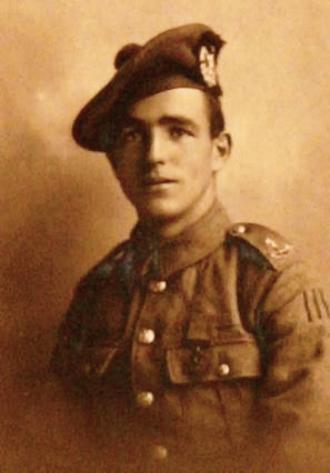 show info
Description:
Private George McIntosh, 1/6th Gordon Highlanders. Awarded VC for conspicuous bravery, Ypres, Belgium
31st July 1917.

Tags:
Citation :
"No. 265579, George McIntosh, Private, 1/6th Battalion, The Gordon Highlanders (Buckie, Banffshire). For most conspicuous bravery when, during the consolidation of a position, his company came under machine gun fire at close range.
"Private McIntosh immediately rushed forward under heavy fire, and reaching the emplacement, he threw a Mills grenade in to it, killing two of the enemy and wounding a third. Subsequently, entering the dug-out, he found two light machine guns, which he carried back with him.
"His quick grasp of the situation and the utter fearlessness and rapidity with which he acted undoubtedly saved many of his comrades, and enabled the consolidation to proceed unhindered by machine gun fire.
"Throughout the day the cheerfulness and courage of Private McIntosh was indomitable, and to his fine example in a great measure was due the success which attended his company."
Division History References :
Citations of those VCs awarded to men of the 51st (Highland) Division during WW1
read more