Lieutenant William D Bissett
Awarded VC, 25th October 1918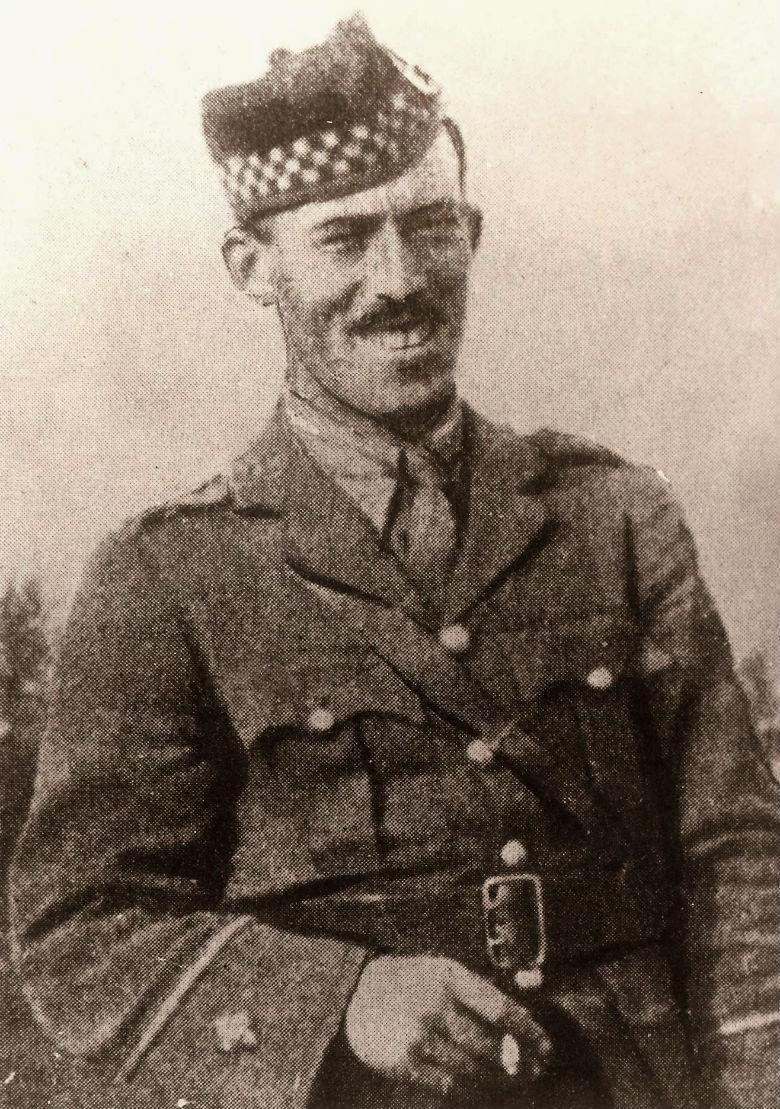 show info
Description:
Lieutenant William D Bissett, 1/6th Argyll & Sutherland Highlanders, Awarded the Victoria Cross, East of Maing, 25.10.18

Tags:
VC Citation, London Gazette (No. 31108), 3/6th January 1919 :
"Lt. William Davidson Bissett, 1/6th Bn. Arg. & Suth'd Highlanders (T.F.). For most conspicuous bravery and leadership east of Maing [approx 7km south of Valenciennes], France, on 25th October, 1918, when in command of a platoon, which he led to its objective with great dash.
"Later, owing to casualties he took command of the company and handled it with great skill after a determined enemy counter attack had turned his left flank. Realizing the danger he withdrew to the railway thus temporarily saving the situation. The enemy however continued to advance in force after this men had exhausted their ammunition. Thereupon, under heavy fire he mounted the railway embankment, and calling to his men to charge with the bayonet, drove back the enemy with heavy loss, and later again charging forward established his line.
"By this splendid example and fine leadership, Lieutenant Bisset was the means of saving a critical situation."
Division History References :
Citations of those VCs awarded to men of the 51st (Highland) Division during WW1
read more