Anti-Tank Ditch Nr. Mareth
March 1943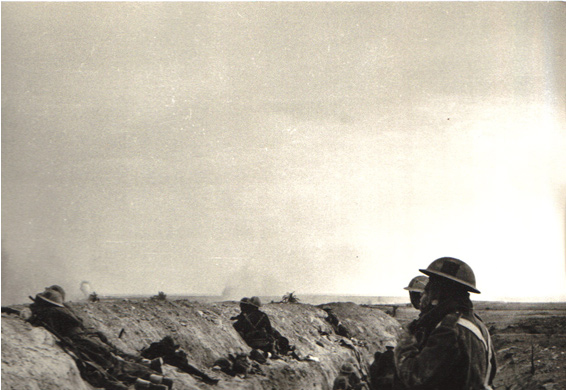 Supporting Information :
Description:
5th Seaforth in the anti-tank ditch near Mareth.

Copyright:
Trustees the Highlanders Museum
Tags:
Division History References :
The Mareth line was formed at the narrow point between the coast and the Matmata hills. The plan was to smash the Mareth defensive lines through the Matmata Hills into the Gabes Gap, which would later be the area of the battle of Wadi Akarit.
read more