Helen Knox
Wife of Pte. Harry Knox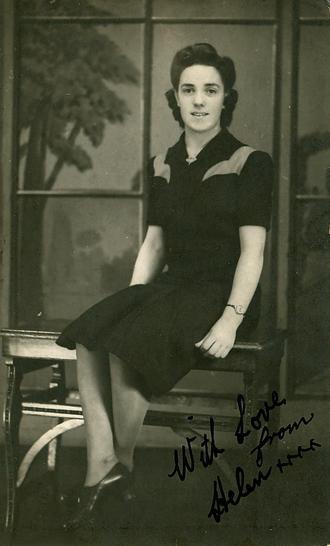 Supporting Information :
Description:
Photo of Mrs Helen Knox, Wife of Pte. Harry Knox.
The handwritten annotation reads "With love, from Helen". The photo is believed to have been in Harry's possession throughout his time in Stalag IX-C as a POW between 1940 and 1945.

Credit:
Caron Paterson, Helen and Harry's Daughter.
Tags:
Division History References :
Caron Paterson very kindly sent us a set of scanned photographs that belonged to her Grandfather, Pte. Harry Knox, and are from his times as a WWII POW in Stalag IX-C in Germany between 1940 - 1945. The set include several of a comedy sketch show put on by the POWs.
read more